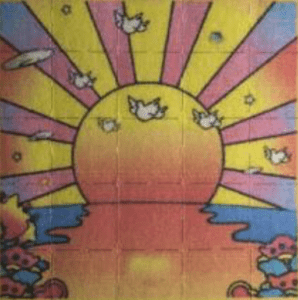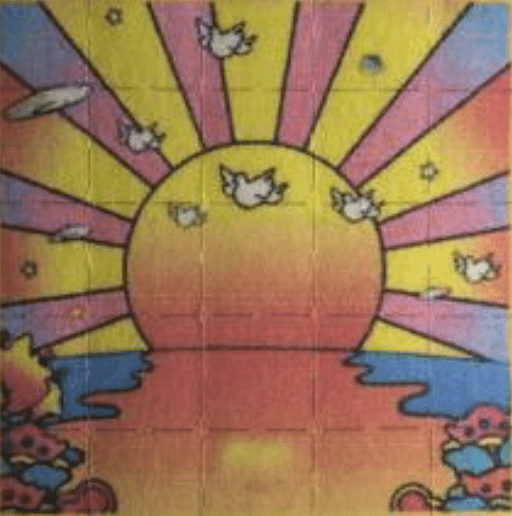 It is already an established fact that digital media is and has been on the rise for quite some time. A 2018 report found that the average adult user spent about 5.9 hours with digital media (kleinerperkins.com). Within the United States alone, there are more than 260 million smartphone users (statista.com 2021). In line with the overall growth of the smartphone market worldwide, the smartphone penetration rate in the United States has continuously risen over the past ten to fifteen years to more than 80 percent today (O'Dea 2021). Revenue from smartphone sales has also grown over this time period with annual sales reaching more than 70 billion U.S. dollars (Statista 2021). As smartphone usage has grown and continues to grow, so does the need for virtual marketing strategies. The use of artificial intelligence is one of the growing trends in virtual marketing.
According to Wikipedia, the term "artificial intelligence" is used to describe machines and computers that mimic "cognitive" functions that humans associate with other human minds, such as learning and problem-solving (smartinsights.com). This is an area of computer science that aims to understand the essence of intelligence and produce a new intelligent machine that thinks and responds the way a human brain does, Companies and affiliates are adapting intelligent technology solutions to encourage operational efficiency while improving the customer experience (marketingevolution.com). For example, Amazon uses AI to show relevant options to customers. This increases average and marginal propensity to purchase plus increases the likelihood of creating repeat customers due to the appealing nature of personalized experiences.
Combining Artificial Intelligence with Virtual and Augmented Reality
A unique consumption experience is unlocked when AI meets AR and VR.
This creates more massive and interactive experiences for users and consumers (Kanani 2021). These technologies have the ability to gain traction and greatly affect how we do business and live our lives. After all, it is not uncommon to see people uploading pictures with filters. Virtual reality is the use of technology to create a simulated environment with 3D objects. Augmented reality is the enhancement of certain aspects of the physical world with computer generated input. Pokemon Go and IKEA's Place App are great examples of this.
The merging of Artificial Intelligence with AR and VR gives prospective customers realistic views and experiences on what the product or service being sold truly looks and feels like. Industries that benefit from this include; Housing companies, Car companies, Travel and Tourism companies etc. Shopping for regular items will be made efficient as well with the emergence of these technologies due to the availability of try-ons that provide realistic insight on how the product is. This improves the consumer journey in that the personalised shopping experience is bound to create repeat customers as it is convenient, efficient and time saving.
One way that the merging of these technologies is helpful to companies can be seen in Coca Cola's combination of AI and Augmented reality (AR) by overlaying computer graphics over a user's real-world view using glasses or a headset, this was done within a number of its bottling plants. This allowed technicians to receive information about the equipment being serviced and enabled them to perform repairs where needed.
This method however, can also provide consumers with interesting and intriguing ways of interacting with a brand and learning about it. This also allows customers to form a connection with the brand because they get to learn more about it. Combining AI with AR/VR is essential to marketing/ digital marketing schemes because it not only refreshes the user's consumption experience, but also builds a strong brand identity and brand image. Henceforth creating a greater sense of brand loyalty from the respective customer base.
KLEINER PERKINS., M 2018. Internet Trends Report. [online]. KLEINER PERKINS. [10/03/2021]. Available from:
https://www.kleinerperkins.com/perspectives/internet-trends-report-2018/
O'Dea, S., 2021. US Smartphone Market. [online]. STATISTA. [10/03/2021]. Available from: https://www.statista.com/topics/2711/us-smartphone-market/
MARKETING REVOLUTION., 2021. What is AI Marketing? [online]. MARKETING REVOLUTION [10/03/2021]. Available from:
https://www.marketingevolution.com/marketing-essentials/ai-markeitng
SMART INSIGHTS ., 2021. How AI is transforming the future of digital marketing. [online]. SMART INSIGHTS. [10/03/2021]. Available from: https://www.smartinsights.com/managing-digital-marketing/how-ai-is-transforming-the-future-of-digital-marketing/
KANANI, H., 2021. Merge of VR and AR with AI. [online]. PLUTO MEN. [10/03/2021].
©Keren Obara Mar 2021
submitted by
/u/KerenObara
[link]
[comments]
---
Filed under: augmentedreality - @ 9. Mai 2021 19:47
---