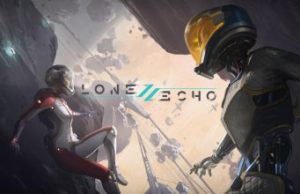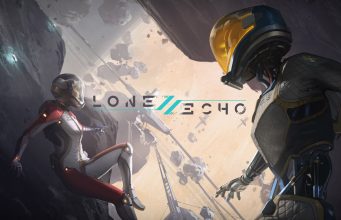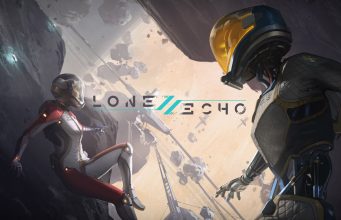 With an initial release date set for 2019, Oculus told us last year that the highly anticipated Lone Echo II had been delayed to Q1 2020. Earlier this year developer Ready at Dawn said the game's development was "significantly impacted" by the Coronavirus pandemic, but still expected to ship in 2020. With three weeks remaining in the year and no release in sight, Q1 2021 looks like the earliest we're likely to see the game.
Update (December 7th, 2020): While the Coronavirus pandemic threw a wrench into just about everybody's gears this year, it wasn't the only major disruption for developer Ready at Dawn. Two months after announcing that it still expected to launch Lone Echo II in 2020, the 17 year old studio unexpectedly announced it had been acquired by Facebook.

The entire studio staff was said to be part of the deal, which could have made for a reasonably smooth transition. However, we've heard almost nothing about Lone Echo II from the studio since. The studio has been occupied to some extent with porting Echo VR (a multiplayer spin-off of Lone Echo) to Oculus Quest, though that work was ostensibly completed by August.

Since then we've seen the release of the Quest 2, and the announcement that Facebook plans to discontinue the Rift product line in early 2021. With Facebook's sharpened focus on its standalone headsets—and new ownership of the studio behind the project—one plausible explanation for the extended delay is that Lone Echo II is now being developed for simultaneous release on Quest in addition to Rift. However this remains speculation for now.

---

Update (April 30th, 2020): While the once-delayed Q1 2020 release window for Lone Echo II had quietly come and gone, developer Ready at Dawn today acknowledged the additional delay, saying that development of the game has been hampered by the need to adopt to a studio-wide work from home policy.

In the last several weeks, we've all had to adapt to a new reality. Here at Ready At Dawn, we switched from the day-to-day collaboration of working in the studio, to everyone working from home. Since mid-March, we've had to find ways to reconnect and no method has been more impactful and effective for us than VR. As work progresses on our games, this new reality and dynamic has caused us to rethink some of our game development methodology. Development on Lone Echo II has been greatly impacted.

The studio still expects the game to launch in 2020, and is promising to share "more news on Lone Echo II very soon."

The original article, which overviewed what was known about the game's delays at the time, continues below.
Original Article (March 18th, 2020): Though GDC 2020 (which would have been held this week) was cancelled, Oculus has still been sharing a smattering of VR news this week. Last year the company told us the game had been delayed to Q1 2020, so we had expected to finally hear more about Lone Echo II this week, but Oculus tells Road to VR that it has no news to share.
With less than two weeks to the end of Q1, Lone Echo II looks certain to be further delayed beyond Q1, though Oculus hasn't given us any further information on when to expect the game.
Developed by Ready at Dawn, Lone Echo II, is set to launch exclusively on Rift. The game was announced back in 2018 as the followup to one of the most lauded Oculus exclusive titles, Lone Echo (2017).
Oculus and Ready at Dawn had shown us a polished preview of the game last year at E3 2019, so why the initial delay and now this further delay? It's hard to say, but we have a few guesses.
For one, the game was announced well before Facebook launched Oculus Quest in May 2019. In the months since then, Facebook seems to have shifted much of its VR focus away from its PC-based Rift and toward the standalone Quest. The company also announced that Ready at Dawn would be bringing Echo Arena—the multiplayer sibling of Lone Echo—to Quest, and this project may have been given higher priority than getting Lone Echo II out the door. Ready at Dawn indicated as much back at the initial delay telling us:
"Today we confirmed that Ready At Dawn is bringing Echo Arena to Quest. In consideration of that project, we decided to push Lone Echo II out to 2020 so that we can give all our attention to that title once [Echo Arena on Quest] is out. We're taking the time we need to do these titles justice," Ru Weerasuriya, Ready at Dawn's CEO and Creative Director, told Road to VR.
With Echo Arena only just reaching the closed testing phase next week, it makes sense that Lone Echo II has yet to launch.
The post Once Slated for 2019, 'Lone Echo II' Release Date Slips into 2021 appeared first on Road to VR.
---
Filed under: lone echo 2,lone echo 2 delay,lone echo 2 release date,Lone Echo II,News,Oculus Rift Game,VR Game - @ 8. Dezember 2020 8:35
---