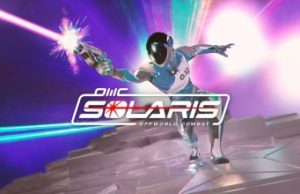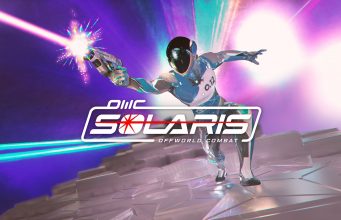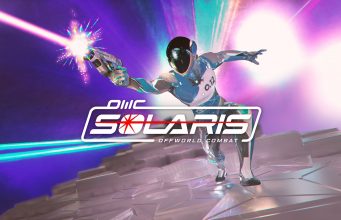 Solaris Offworld Combat (2020), the team-based VR arena shooter for Oculus Rift and Oculus Quest, is getting an update this week that's set to bring a number of highly requested features to the game, including the long-awaited ability to squad up with friends.
In addition to the ability to create a squad, the studio is packaging a few features in the update too, which include:
New Map: Fury Major – redesigned to focus on more centralized player engagement and close quarters combat
Stamina Cooldown Changes: enjoy unlimited sprinting with a cooldown that happens only if you spam slide
IRL Crouch To Slide
Daily XP Bonus & Weekly Challenges
Free Hand Tracking: you can now move both arms independently while playing, this will not affect your weapons accuracy
Gameplay Balancing
Bug Fixes & General Improvements
There's no precise timing on release of the update, however developers First Contact Entertainment say it should be here sometime this week.
In our preview of Solaris Offworld Combat, we liked the fast-paced experience designed for anyone can pick up and play, although it was still a bit rough around the edges. Some of those items we noted in the preview are being featured in the squad update, namely the lack of controller tracking for non-dominant hands. It'll also be interesting to see whether the update can better balance its casual and competitive ambitions.
Solaris Offworld Combat includes cross-play and cross-buy between the Rift version and Quest version, priced at $30. The game is expected to also land on Steam and PSVR at some point, although it's still unclear when. In the meantime, check out some of out preview gameplay footage below to get and idea of what Solaris has to offer.
The post 'Solaris Offworld Combat' Squad Update Coming Soon, Includes New Map & Gameplay Balancing appeared first on Road to VR.
---
Filed under: first contact entertainment,News,solaris,solaris offworld combat,solaris vr,VR Game - @ 2. Dezember 2020 16:33
---