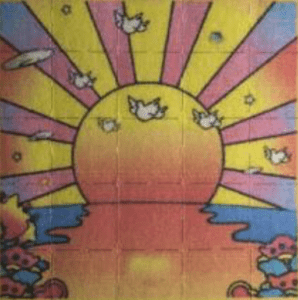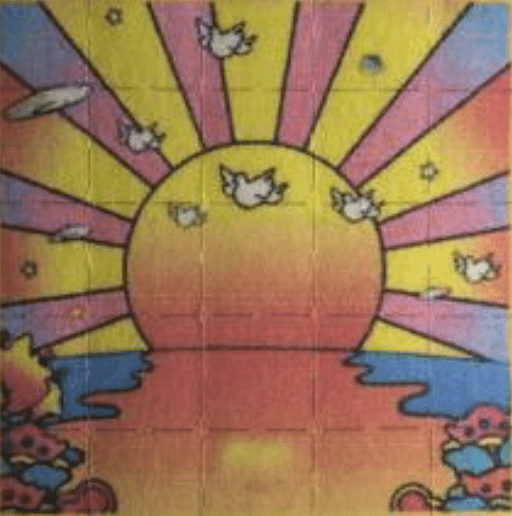 It's that spooky time of year again, and if you're looking for an extra fright (or fifteen) leading up to Halloween, go no further than these top VR games that are sure to send shivers down your spine.
Here's our favorite VR games which span the gamut of horror and thriller sub-genres. Below you'll find adventure, combat, and plenty of hair-raisingly close encounters with ghoulies of all make and model. With some exceptions, most of the games below support all major VR headsets, including SteamVR, PSVR and Meta Quest.
Cross-platform Titles
The Walking Dead: Saints & Sinners
Where other zombie games may have failed to provide a good balance between creepiness and all-out zombie-ganking fun, The Walking Dead: Saints & Sinners has definitively succeeded. Enter a post-apocalyptic New Orleans as 'The Traveler' in this single-player RPG, where you'll scrounge for parts, craft weapons, and broker deals between warring factions—all while dealing with the truly deadly hordes of ghoulies. Shoot, stab, rest and survive for another day. There's a sequel headed our way, but a bit too late for Halloween sadly.
Download it on:
Five Nights at Freddy's: Help Wanted
The makers of the famous jump scare-tastic Five Nights at Freddy's, Steel Wool Studios, have done the unthinkable and made a version for all major VR headsets. Keep an eye on the monitors, manage power, and for heaven's sake don't blink for a second, because Freddy Fazbear and his possessed animatronic compatriots will definitely be going for the jugular.
Download it on:
Blair Witch
Franchise tie-in games aren't always good, but Blair Witch bucks the trend by offering up a story-driven psychological horror game which has been thoughtfully rebuilt for VR headsets. The VR port does have its rough edges, but this dark, bone chilling story will truly force you headfirst into insanity. Make sure your flashlight is working.
Download it on:
Wraith: The Oblivion- Afterlife
Just because you're already dead doesn't mean you're safe in Wraith: The Oblivion – Afterlife. Set in a haunted Hollywood mansion that acts as a prison, you use your supernatural powers to unravel the mystery behind why the mansion is chocked full of ghosts. Run, hide, and don't get caught.
Download it on:
Red Matter & Red Matter 2
Take one part Soviet brutalism, two parts puzzle-adventure, mix them up in the low atmosphere of a mysteriously abandoned off-world colony, and garnish with a slice of Cold War espionage. That's the sci-fi thriller Red Matter in a nutshell. Creepy, unsettling atmosphere and no jump scares.
And Red Matter 2 manages to look even better than the original (especially on Quest). We included both games in the same section because you should definitely play the first before heading on the sequel. This one has more of a combat twist, but not overwhelmingly so. Again, no jump scares, but plenty of creepy atmosphere.
Red Matter:
Red Matter 2:
Into the Radius
Sneaking into a forbidden zone, tactical gear in hand, you'll be tempted to mow down every ghostly baddie you come across in this open-world survival adventure. But as you run out of time and ammo, you'll find yourself dreading every encounter with the Radius' deadly anomalies as you march ever forward into an unforgiving abyss, which filled with a unique brand of post-apocalyptic surrealism that should rock you to your core.
Download it on:
The Room VR: A Darkmatter
This puzzler lets you step back into Edwardian-era London, 1908. As a detective, you're tasked with investigating the disappearance of an esteemed Egyptologist where you'll explore cryptic locations, examine gadgets and uncover an otherworldly discovery which blurs the line between reality and illusion. No jump scares, plenty of puzzles and creepy vibes.
Download it on:
In Death: Unchained
Sólfar Studios' rogue-lite bow-shooter is drenched in gothic horror. You fruitlessly battle against increasingly powerful monsters with your trusty bow, all in service of an achievement-based progression system that advances between sessions, revealing yet more unseen horrors.
Download it on:
The Exorcist: Legion VR
Broken down into five chapters with their own stories, The Exorcist: Legion VR serves up plenty of demonic entities, exorcism tools, hidden artifacts and atmospheric locations. Less scary and more ominous.
Download it on:
---
Platform Specific Games
Half-Life Alyx – SteamVR
You may have a gun and a handy dandy gravity glove to help you, but nothing will prepare you for VR's preeminent horror shooter, which dumps you into the quarantined zone (sound familiar?) for a zombie-killing good time. It's good. Full stop.
Download it on:
Hellblade: Senua's Sacrifice VR Edition – SteamVR
Hellblade: Senau's Sacrifice is a frightening action-adventure game that simulates psychosis, which is heightened in VR to such a degree that you'd be forgiven for taking a few breaks. The game's disembodied voices whisper into your ears and criticize your every move, level geometry mysteriously changes as you look away to accomplish another task, making you question your own sanity. It's a third-person game that doesn't so nearly enough for the sake of making it more of a VR-native experience, but it's so beautiful and well-crafted that we might just forgive it.
Download it on:
Jurassic World Aftermath
Jurassic World Aftermath crash-lands you on the infamous Isla Nublar, where hiding (and dying) from dino-pals is the order of the day. Trapped in a research facility, your mission is to recover valuable information, explore and solve puzzles, and distract and evade the three ferocious Velociraptors which stalk your every move.
Download it on:
Resident Evil 4 – Quest 2
Fire up the nostalgia train for one of the most beloved survival horror games out there, as Capcom has teamed up with Facebook and Armature Studio to bring Resident Evil 4 (2005) to VR in a big way. Although it's still not what you'd call a native VR experience, the new first-person viewpoint really works alongside some fine-tuning by Armature to make this a much more immersive and visceral way to enjoy the 15-hour zombie-slaying adventure. The only thing we want out of RE4 now is broader support for other headsets besides Quest 2.
Download it on:
Lies Beneath – Meta Quest & Rift
What bumps in the night must be killed, no question. In this graphic novel-inspired survival horror, you traverse levels delving into the psyche of the protagonist, Mae. Gain a full arsenal of weapons as you battle different monsters, all of them intent on putting a stop to your one-way quest to salvation.
Download it on:
Resident Evil 7: Biohazard – PSVR
Whereas RE4 is all about running and gunning, Resident Evil 7 Biohazard is more on the horror adventure side of things, offering atmospheric frights and plenty of story to experience as you delve into the Baker House Mansion. Even at nearly five years old, this one is still very much worth your time if you haven't played before. We were hoping for broader VR support when the flatscreen game came to PC, but that never happened.
Download it on:
– – — – –
Update (October 17th, 2022): Overhauled this list to reflect new and important titles in horror/survival and cleaned up links for better legibility.
---
Filed under: Evergreen,Feature,halloween,halloween games,halloween vr games,horror games,News,Top List,VR gaming,vr halloween,VR horror,vr horror games,vr thriller games - @ 27. Oktober 2021 16:58
---